WHAT IS MICROLIPOINJECTION?
A century-old technique, microlipoinjection is the transfer or recycling of fat from one body area to another. The advantages of using one's own fat and the ability to correct large defects make the procedure a popular option for many patients who choose to recontour their skin.
WHAT TYPES OF CONDITIONS RESPOND WELL TO FAT TRANSFER?
Fat transfer is helpful for both cosmetic and reconstructive purposes. Often referred to as surgical contouring, the process is used to replace the loss of fat underneath the skin associated with the ageing process. This appearance is most obvious on the face and hands. Also, certain types of scars and deformities may be improved with this skin-contouring technique.
What are the risks of MICROLIPOINJECTION ?
Microlipoinjection is considered a short down time and effective procedure. Since one's own fat is used, there is virtually no risk of allergic reaction or rejection of the fat tissue. Thus, microlipoinjection is an excellent alternative for people who are allergic to dermal fillers, or who have other medical conditions that prevent the use of filler substances.
There is a very small risk of fat embolisation occurring if fat grafting is performed in between the eyebrows so the procedure is not recommended in this area. Scarring, asymmetry, skin dimpling and infection may occur.
HOW IS MICROLIPOINJECTION PERFORMED?
The procedure can be performed under local or general anaesthetic. The donor site (area from which fat is to be removed) and the recipient site (area in which fat is to be injected) are cleansed, surgically prepared and numbed with a local anaesthetic. Using a very tiny needle and syringe, the fat is extracted through a small incision from the abdomen, buttocks or thigh areas. Once removed, the fat is reinjected into the recipient site. Favoured recipient areas on the face include the crease that extends from the nose to the mouth, the chin and around the mouth and the eyes. "Hollow cheeks" that have lost fat due to ageing can also be filled out with fat transfer as can areas of acne scarring.
WHAT CAN BE EXPECTED AFTER THE PROCEDURE?
After Microlipoinjection, pressure dressings are applied to the donor site. Generally, there is some temporary swelling, soreness and bruising which may last for some days. Patients can usually resume normal activity the day after surgery, but strenuous activity should be avoided until approved by the physician.
HOW LONG WILL THE IMPROVEMENT LAST?
The duration of the contour correction varies from patient to patient. While improvement can be long-lasting, follow-up injections may be necessary or desired for maintenance and possibly to extend the longevity and permanence of the fat transfer.
BEFORE SURGERY
Have required blood tests at least three weeks prior to surgery
Any prescritpions ordered by Doctor should be filled and commenced as instructed
Please advise Dr Hills if you are takin Aspirin or other non-steroidal anti-inflammatory medications , Coumadin, Pradaxa or Vitamin E. They can cause excessive bleeding and poor healing. Do not take medication without our knowledge as it may conflict with your surgery
No alcohol for one week prior to your surgery. Alcohol can cause excess bleeding
No smoking four weeks prior to surgery
Arrange for someone to be at home with you for the first 24 hours after your procedure for assistance if required.
Dr Russell Hills is an experienced cosmetic dermatologist based in Brisbane, Australia and is a member of the Academy of Facial Plastic Surgery. Dr Hills also has extensive experience in MOHS surgery for skin cancer removal, and is the principal Dermatologist at Aesthetix.
Dr Hills regularly lectures on cosmetic and laser surgery and skin cancer removal, and has numerous publications on these topics. He is a member of a number of Australian and American medical associations, and attends local and international conferences to stay up-to-date with the latest approaches in cosmetic medicine.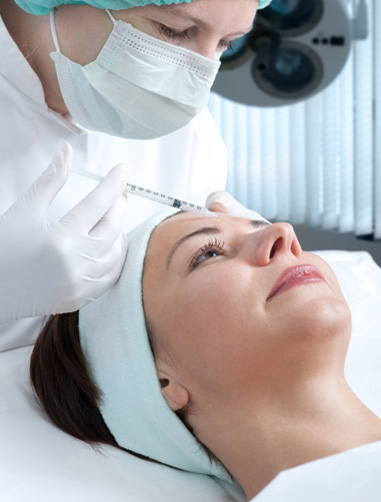 Adherence to the information on this site will not ensure successful treatment in every situation and will not ensure specific results in the individual patient. Although complications may be rare, there are certain inherent risks connected with surgical procedures that should be discussed with the dermatologist. This Website contains very general information and any procedures mentioned in it should be discussed in detail with your dermatologist at the time of consultation.
Microlipoinjection – Dr Russell Hills – Aesthetix – Cosmetic Surgeon Brisbane, Facial Plastic Surgery. microlipoinjection for body resculpting, microlipoinjection for facial resculpting, micro lipoinjection, micro lipo injection.
Our clinics are based in Auchenflower and Nundah, Brisbane. We service clients in the greater Brisbane area, including but not limited to: central Brisbane CBD, Auchenflower, Paddington, West End, Bardon, Toowong, Spring Hill, Kangaroo Point, New Farm, East Brisbane, Newstead, Kelvin Grove, Ashgrove, Indooroopilly, The Gap, Highgate Hill, Chapel Hill, Morningside, Bulimba, Enoggera, Grange, Lutyche, Clayfield, Nundah, Chermside, Everton Hills, Everton Park, Greenslopes, Sandgate, Woollongabba, Southbank, Carindale, Mount Gravatt, Moorooka, Acacia Ridge, Logan, Springwood, Nudgee, Ascot, Hamilton, Taringa, Annerley, Yeronga, Tennyson, Graceville, Sherwood, St Lucia, Kenmore, Brookfield, Coorparoo, Red Hill, Milton, South Brisbane, North Brisbane.