FROWN LINES
Frown lines are the result of gathering or knitting the tissue between the eyebrows into a fold. These folds and furrows are caused by the repeated action of underlying muscles. Years of squinting and frowning leave deep wrinkles in the skin between the brows just above the nose (glabella) and on the forehead. Dermatologists can now remedy these lines without surgery and without scars by an injection of botulinum toxin.
BOTULINUM TOXIN
Botulinum toxin Type A is a purified toxin and in large amounts, this toxin blocks the nerve signals from the brain to the muscle, causing a generalised paralysis called botulism. However by injecting tiny amounts into a specific facial muscle, only the targeted impulse of that muscle will be blocked, causing a local relaxation and weakness. In this way, botulinum toxin immobilises the underlying cause of the unwanted lines – the muscles that hold and fold the skin – and stops the "wrinkly" expressions. Thus, there is no change in the skin sensation after a botulinum toxin injection.
Botulinum toxin has been used since 1980 to treat many muscle disorders, such as lazy eye, eye ticks and uncontrolled blinking. Pioneered by Dermatologists in 1987, the use of botulinum toxin for cosmetic purposes is an "Off-label" use of an approved drug.
TREATMENT AREAS
Botulinum toxin is injected directly into the target muscle to treat vertical lines between the eyebrows and on the bridge of the nose, the squint lines or crows feet at the corners of the eyes, the forehead horizontal lines and the platysmal muscle bands on the neck.
Once the muscle is weakened and paralysed, it cannot contract. Therefore, there is no way to make the unwanted facial expression.
Consequently, the lines gradually smooth out from disuse, and new creases are prevented from forming. Other muscles, such as those needed to raise the eyebrows, are not affected so natural expression is maintained. Botulinum toxin cannot be used on the smile lines around the mouth because the muscle action in this area is needed for expression and important functions, like eating.
BOTULINUM TOXIN INJECTION THERAPY
Treatment involves injection of small amounts of botulinum toxin into the underlying muscles to immobilise them. The actual treatment takes just a few minutes with no "down time" or prolonged recovery period and only minimal discomfort.
Botulinum toxin takes effect about 3 to 7 days after treatment. The improvement generally lasts about 3 to 4 months before the effect gradually fades and muscle action returns. With repeated treatments, atrophy (thinning) of the muscle may occur which usually produces longer-lasting results. It is anticipated that the average patient may require reinjection at various intervals. It should be noted that botulinum toxin injection therapy is a very different treatment approach than soft tissue augmentation using "filler" substances.
SIDE EFFECTS
Side effects are minimal and typically relate to the local injection. Soreness or mild bruising, while uncommon, may occur around the injection site. Makeup may be worn after treatment, but care should be taken to avoid pressing or massaging the area for several hours. In rare instances, patients may develop temporary weakness of the neighbouring muscles, a temporary droopy eyelid or brow, or a headache. All of these possible effects are likely to be mild and temporary, and in most cases, are not significantly limiting to routine activities.
Dr Russell Hills is an experienced cosmetic dermatologist based in Brisbane, Australia and is a member of the Academy of Facial Plastic Surgery. Dr Hills also has extensive experience in MOHS surgery for skin cancer removal, and is the principal Dermatologist at Aesthetix.
Dr Hills regularly lectures on cosmetic and laser surgery and skin cancer removal, and has numerous publications on these topics. He is a member of a number of Australian and American medical associations, and attends local and international conferences to stay up-to-date with the latest approaches in cosmetic medicine.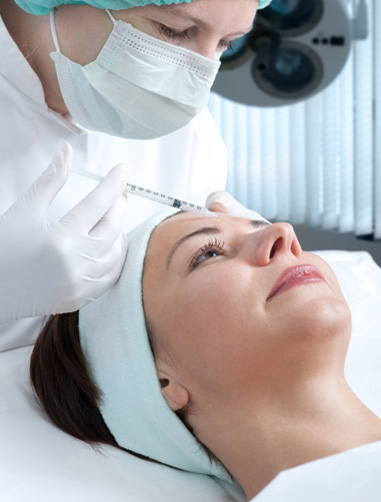 Adherence to the information on this site will not ensure successful treatment in every situation and will not ensure specific results in the individual patient. Although complications may be rare, there are certain inherent risks connected with surgical procedures that should be discussed with the dermatologist. This Website contains very general information and any procedures mentioned in it should be discussed in detail with your dermatologist at the time of consultation.
Wrinkle Treatment – Botulinum toxin – Dr Russell Hills – Aesthetix – Cosmetic Surgeon Brisbane, Facial Plastic Surgery. Wrinkle treatment, forehead wrinkle removing, crows feet removal, frown line removal, Botulinum toxin.
Our clinics are based in Auchenflower and Nundah, Brisbane. We service clients in the greater Brisbane area, including but not limited to: central Brisbane CBD, Auchenflower, Paddington, West End, Bardon, Toowong, Spring Hill, Kangaroo Point, New Farm, East Brisbane, Newstead, Kelvin Grove, Ashgrove, Indooroopilly, The Gap, Highgate Hill, Chapel Hill, Morningside, Bulimba, Enoggera, Grange, Lutyche, Clayfield, Nundah, Chermside, Everton Hills, Everton Park, Greenslopes, Sandgate, Woollongabba, Southbank, Carindale, Mount Gravatt, Moorooka, Acacia Ridge, Logan, Springwood, Nudgee, Ascot, Hamilton, Taringa, Annerley, Yeronga, Tennyson, Graceville, Sherwood, St Lucia, Kenmore, Brookfield, Coorparoo, Red Hill, Milton, South Brisbane, North Brisbane.