Microdermabrasion is a technique used to clean, resurface and smooth the skin. The machine is firstly a cleansing device using a principle no different to a vacuum cleaner to clean the skin and empty out blocked pores with a gentle vacuuming action. This is quite comfortable and can be done without anaesthesia. The operator uses a hand piece about the size of your little finger, which is open at one end. This is connected to the suction of the "vacuum cleaner". The open end is moved over the skin, sometimes slowly in a brushing motion, sometimes rapidly in a rubbing action.
At the same time the machine puts a fine layer of corundum crystals on the skin that act as a very gentle abrasive to remove the surface layer of dead skin cells which are suctioned up, along with the crystals, into a waste container. When the treatment is completed the skin has a red healthy glow due to increased circulation in the skin. This increased circulation brings with it oxygen and nutrients to refresh and regenerate the skin. This regeneration process reduces the appearance of fine lines and wrinkling, acne, pigmentation, some scaring and appearance of large pores.
A treatment plan will be designed by the Registered Nurse. This plan will encompass appropriate treatment intervals and expected number of treatments according to the acne lesions, pigment or skin conditions which are to be treated. It is usually necessary to have multiple treatments over a period. Most acne cases require about ten treatments but severe acne and acne scars may require more. Treatments are usually performed weekly to fortnightly to begin with, depending on condition being treated and then performed every two to three weeks. Treatments take approximately 30 minutes. Textural and pigment treatment plans vary according to each individual's skin and the issue being treated. Once the treatment plan is completed skin maintenance is usually recommended every six weeks to two months and should be combined with a daily home-based skin care program. It is imperative that you are prepared to attend according to the treatment plan to ensure maximum efficacy and reduce costs associated with added treatments which may be necessary if a treatment is missed or the interval between treatments is prolonged.
THE PROCEDURE
Microdermabrasion is performed in our rooms at Aesthetix by our Registered Nurse. The procedure can be tolerated without the need for pain medication or sedation. Initially, the skin is cleansed and then further prepared with alcohol to remove all oils, products and sunscreen from the skin. The skin is then suctioned and finally the skin will be treated with crystals.
WHAT TO EXPECT AFTER TREATMENT
The treated area is initially red due to increased circulation. This can be covered with makeup if necessary (though we would prefer no makeup on the day of treatment) and usually fades within 12-24 hours. Some skins are pink, some are reddish in spots and some just show an even colour. Most colour (erythema) subsides with the first hours, although some areas can remain pink for 24-48 hours. This can be in a spot area, most likely cheeks or in a mark that looks like a streak. This is more common in skins of people who smoke or have very thin/sensitive skin. It will subside. Some patients may also find that the skin will appear stripy for 48 hours following their first treatment. This can be covered with makeup.
Where acne pustules and cysts have been treated the area may be red for several days. There is no discomfort after the treatment. Mild exfoliation may occur in the first few days after early treatments but is uncommon once the skin is in better condition. All skin-types respond differently. There is definite heat in the skin which often increases at night. Avoid strenuous exercise that evening to prevent excess blood stimulation to the face. Using cooling cloths and moisturiser help to facilitate healing.
There are no specific contraindications to microdermabrasion except recent use of the drug Roaccutane or topical Retinoids. Please advise us if you have had Roaccutane recently or are using topical Retinoids. Microdermabrasion may aggravate the small blood vessels (called Telangiectasia) on the face but does not cause them.
Dr Russell Hills is an experienced cosmetic dermatologist based in Brisbane, Australia and is a member of the Academy of Facial Plastic Surgery. Dr Hills also has extensive experience in MOHS surgery for skin cancer removal, and is the principal Dermatologist at Aesthetix.
Dr Hills regularly lectures on cosmetic and laser surgery and skin cancer removal, and has numerous publications on these topics. He is a member of a number of Australian and American medical associations, and attends local and international conferences to stay up-to-date with the latest approaches in cosmetic medicine.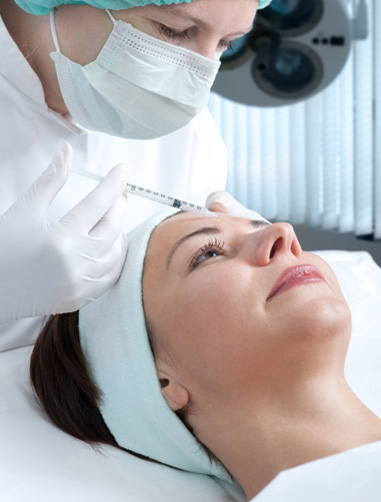 Adherence to the information on this site will not ensure successful treatment in every situation and will not ensure specific results in the individual patient. Although complications may be rare, there are certain inherent risks connected with surgical procedures that should be discussed with the dermatologist. This Website contains very general information and any procedures mentioned in it should be discussed in detail with your dermatologist at the time of consultation.
Microdermabrasion – Dr Russell Hills – Aesthetix – Cosmetic Surgeon Brisbane, Facial Plastic Surgery. Dermabrasion for skin clean, facial dermabrasion, facial microdermabrasion, resurface and smooth the skin.
Our clinics are based in Auchenflower and Nundah, Brisbane. We service clients in the greater Brisbane area, including but not limited to: central Brisbane CBD, Auchenflower, Paddington, West End, Bardon, Toowong, Spring Hill, Kangaroo Point, New Farm, East Brisbane, Newstead, Kelvin Grove, Ashgrove, Indooroopilly, The Gap, Highgate Hill, Chapel Hill, Morningside, Bulimba, Enoggera, Grange, Lutyche, Clayfield, Nundah, Chermside, Everton Hills, Everton Park, Greenslopes, Sandgate, Woollongabba, Southbank, Carindale, Mount Gravatt, Moorooka, Acacia Ridge, Logan, Springwood, Nudgee, Ascot, Hamilton, Taringa, Annerley, Yeronga, Tennyson, Graceville, Sherwood, St Lucia, Kenmore, Brookfield, Coorparoo, Red Hill, Milton, South Brisbane, North Brisbane.