WHAT IS COSMETIC MEDICINE?
Cosmetic medicine is a term used for specialties that concentrate on improving an individual's aesthetic appearance through various treatments.
Aesthetix is a cosmetic clinic in Brisbane. We believe cosmetic medicine can help you change your appearance if you desire to.
Cosmetic medicine can help take care of many aesthetic conditions including scars, skin laxity, wrinkles, moles, liver spots, excess fat, cellulite, unwanted hair, skin discoloration, and spider veins.
TYPES OF TREATMENTS AT A COSMETIC CLINIC
There are various surgical and non-surgical procedures in cosmetic medicine. Some of the more common non-surgical cosmetic treatments are briefly outlined below.
TECHNIQUES AND PROCEDURES USED IN COSMETIC MEDICINE
Cosmetic medicine encompasses a number of techniques and procedures that are undertaken by qualified staff and Dermatologists. Some of these procedures are briefly explained below.
Wrinkle treatment – A purified product is injected only in small amounts to the specific target muscle for this treatment. This is a non-surgical procedure with no 'down time' and minimal discomfort. Moreover, the side effects are minimal. Read more about our wrinkle treatment procedure.
Dermal Fillers – During the treatment, injections are administered by a trained dermatologist or registered nurse. The fillers are injected under your eyes, cheeks or face. Because the nature of the treatment is non-surgical, a person can commence daily activities right after the treatment. Read about our dermal fillers procedure.
Lip fillers – At our Brisbane cosmetic clinic, four types of cosmetic treatments can be used to improve the appearance of lips. These are enhanced lip borders, augmented lips, improving 'smoker's lines', and improving 'marionette lines'. Read more about each of the fillers and details of the lip fillers procedures.
Body Contouring – Our cosmetic clinic uses a body contouring system called SculpSure. The procedure is completed in 25 minutes and destroys 24% of your fat cells without surgery. Have a look at the method and some results of body contouring in more detail.
THE RISKS OF COSMETIC CLINIC TREATMENTS
Cosmetic clinic treatments can be surgical or non-surgical in nature. In today's world, with developing technology, the risks involved in non-surgical cosmetic procedures is minimized.
However, it is essential to understand the types of risks there may be before your procedure.
Some minor issues with selected procedures include bruising, swelling, or delayed healing of the skin.
Some rare but more serious risks may involve blood loss or clots, anaesthetic complications, or uneven/asymmetry of results.
The best way to minimize these complications is to choose a doctor and a cosmetic clinic that is highly recommended by your peers.
Make sure the dermatologist is thoroughly trained and qualified, and that the cost of the procedure reflects the quality of results you desire.
HOW TO CHOOSE THE RIGHT COSMETIC CLINIC FOR YOU.
Most people make a decision based on someone else's experience at a cosmetic clinic.
Take the route of asking your friends and family, your GP or the local hospital for recommendations on the best cosmetic clinic in Brisbane.
You may see some clinics offering the treatment you need at a lower price compared to others.
However, getting a price for your chosen treatment online or over the phone is not accurate, as they can only provide you with a ballpark figure.
Staff at a cosmetic clinic need to meet you in person to assess the most appropriate treatment for you, and before advising exactly how much a procedure will cost.
Personal communication also makes a difference. Before your procedure, make sure you have a detailed discussion with your dermatologist.
Ask as many questions as you can about your procedure and ensure the communication is clear for best results.
It is equally important to make sure your operating doctor is adequately qualified. Therefore, make sure you read the qualifications of your dermatologist before signing documents.
Primary education of a certified dermatologist includes a six-year medical degree, followed by five-years registrar program in dermatology at a minimum.
You can read more about our dermatologist, Dr Russell Hills and learn more about his years of experience on our website.
Last but not least, make sure you choose a cosmetic clinic where you feel welcomed and cared for.
ALTERNATIVES TO COSMETIC TREATMENT
Even though there are various non-surgical options for treatments in cosmetic medicine, your dermatologist may recommend a surgical treatment to achieve more significant results depending on your needs.
There are a number of surgical procedures that may suit you at our cosmetic clinic.
Fat transfer is used to eliminate body fat from targeted parts of your body.
Blepharoplasty, (eyelid surgery) targets the eyelid area and helps you achieve a lifted and wrinkle-free look.
Acne scarring can be treated with laser surgery to improve facial scarring without damaging the underlying tissues of your skin. This treatment can be performed through many different treatment techniques.
If you think a surgical treatment matches your needs more than non-surgical treatments, then get in touch with your dermatologist to select treatments that suit you.
QUESTIONS TO ASK BEFORE A COSMETIC TREATMENT
Before the day of your procedure, it is vital for you to take the time to understand the process you are about to go through and what to expect.
Following are some questions you may ask your dermatologist to make sure you are mentally and physically prepared.
To receive best results, which procedure would you recommend?
Are there any alternatives present to the chosen procedure?
Do I need to take any steps to ensure results are positive?
What will be done to ensure minimal scarring post-procedure?
What are the possible side-effects?
Are there any risks involved in this procedure?
What is the level of discomfort I will go through post-procedure
While I recover, what sort of support will I need?
What is the recovery time for this procedure?
For any further enquiries or to make a booking at our Brisbane cosmetic clinic, contact us.
Dr Russell Hills is an experienced cosmetic dermatologist based in Brisbane, Australia and is a member of the Academy of Facial Plastic Surgery. Dr Hills also has extensive experience in MOHS surgery for skin cancer removal, and is the principal Dermatologist at Aesthetix.
Dr Hills regularly lectures on cosmetic and laser surgery and skin cancer removal, and has numerous publications on these topics. He is a member of a number of Australian and American medical associations, and attends local and international conferences to stay up-to-date with the latest approaches in cosmetic medicine.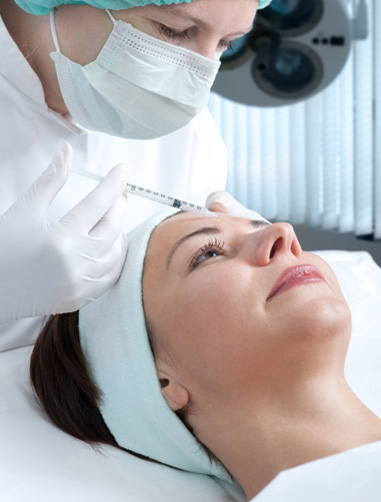 Adherence to the information on this site will not ensure successful treatment in every situation and will not ensure specific results in the individual patient. Although complications may be rare, there are certain inherent risks connected with surgical procedures that should be discussed with the dermatologist. This Website contains very general information and any procedures mentioned in it should be discussed in detail with your dermatologist at the time of consultation.